<!......content-left-wrap-start....>
<!.....MATRIMONIAL-start....>
MATRIMONIAL PORTALS
One of the fastest growing industry on the internet in India is online matrimonial portals. The advanced technology that enables visitors to find the perfect match for themselves by automating calculations, comparisons in a massive profile database.
Orica Technologies has the perfect online engine for matrimonial agencies to get online with business in less than three - four weeks weeks. Our matrimonial web site development tools and integrated administrative software, offers extensive control and flexibility to webmasters.
<!.....MATRIMONIAL-start....> <!......content-left-wrap-end....> <!......content-right-wrap-start....>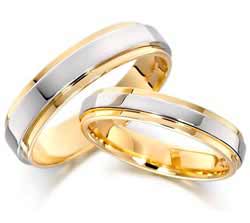 <!.....services-start....>

Web Designing
Orica is a full-service website design and web development company that brings a host of services all under one roof...

Software Development
Our proficient team makes use of PHP, .NET, CSS, XHTML, JavaScript, Flash, Ajax, XML, MYSQL, MSSQL.....

E Commerce
Custom Ecommerce Web Site or use any Opensource Shopping Cart like Oscommerce, Zen Cart etc..
<!.....services-end....>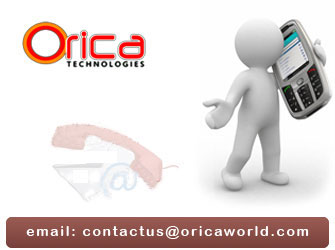 1st Floor
Presidency Shopping
Complex ,
Parayil Lane, Thrissur - 04
Kerala, India
Ph : +91 9288552545
Mob : +91 9446446719


<!......content-right-wrap-end....>
Administrators
Moderators
Registered Users
Change admin password
Change Personal settings
Configure payment gateway settings
Add, Edit, Remove, Activate, Deactivate, Search and Sort the following items
Registered user Contact Profile
Registered user Work/Career Profile
Registered user Location Profile
Registered user Physical Profile
Registered user Religious Profile
Registered user Community Profile
Registered user Personality Profile
Registered user Family Profile
Registered user Photographs / Documents support
Registered user Payments
Countries database
Body type database
Community database
Complexion database
Occupation database
Location database
Language database
Currency database
Religion database
Education database
View & download statistical reports from web site data
Schedule web site backups and restore data on-demand
Moderators Section

Moderators are executives of the web site management team whose main responsibility is to clear up data from the web site Their tasks include Cleaning up of advertisements Fixing spelling mistakes Fixing grammatical / language errors. Adjusting photographs if required Filling missing data in profile by guessing The matrimonial web site system offers a easy to understand and operationally fast panel for moderators to enable them to perform their tasks at maximum speed.
More built-in ready to use features
Multiple types of paid users Auto-alerts to registered users for renewing subscriptions Created completely
using LAMP (Linux, Apache, MySQL and PHP), no software licenses required Fully managed servers, no network administrator required from your end. All-n-all web based system - No permanent software required on your local computer. Any computer with a basic Operating System, web browser and internet connection can be used to administrator, moderate, use or visit the matrimonial portal. The Matrimonial web site system, is a full-featured ready to implement matrimonial web site management system that allows you to create the look that you want, and the powerful functionality that the system offers. Its easy and inexpensive to start and manage it in the long term. A typical matrimonial web site can be setup and launched within 3-4 weeks from the day you decide to start the project with us.
we make the website extremely user-friendly, so that your website works for you in fetching new candidates or in other words more business. In view of the same, our MATRIMONIAL SOLUTION comes with a complete assortment of various features for a successful Matrimonial Website.
<!......footer-wrap-start....>