<!......content-left-wrap-start....>
JOB PORTAL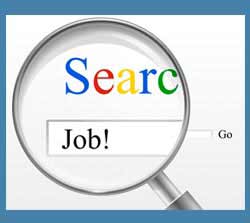 Every month there are more than five million JOB RELATED SEARCHES made. Online Recruitment Portals are thus gaining enormous recognition, by helping JOBSEEKERS and EMPLOYERS seek the right platform to find each other. We Design and Build the Recruitment Website keeping in mind the candidates, as well as the employers, who are the prime source of revenue for your website. Apart from a Clean and professional Design, we make the website extremely user-friendly, so that your website works for you in fetching new candidates and employers or in other words more business. In view of the same, our RECRUITMENT SOLUTION comes with a complete assortment of various features for a successful Recruitment Website.

Features of Job Portal:
Homepage Data
About company
Search Job
User Registration
New & Urgent jobs
Advertisements from sponsors
Top 5 requirements of week
User Tools
User Registration
User Validation
Tell a Friend
SMS GatewAY Integration
Setting Up Mail API
Provider Registration
User Home Set Up
Job Records
Providers Details
User Account
Job Alerts - POP Ups and Email Notification
Job summary Screen
Calendar
User Profile Update with all the details
Creating Builder's Space for Client
Employer Tools
Employer Registration
Employer Validation
Job Postings
Job Invites (Employer request for employee with job description)
Job Search Engine
Standard Search
Advance search
Communication
Live Chat API integration
Request a call
Training Sessions & Materials
Paid Career Courses
Time Sheet Management
Admin Control
Super User Account
Message to User
De-Activate User
Delete User
Message to Provider
De-Activate Provider
Delete Provider
News / Broadcast
<!......content-left-wrap-end....> <!......content-right-wrap-start....>



SERVICES

Web Designing
Orica is a full-service website design and web development company that brings a host of services all under one roof...

Software Development
Our proficient team makes use of PHP, .NET, CSS, XHTML, JavaScript, Flash, Ajax, XML, MYSQL, MSSQL.....

E Commerce
Custom Ecommerce Web Site or use any Opensource Shopping Cart like Oscommerce, Zen Cart etc..

Job Training
We have separate, fully-fledged wing of IT professionals with strong IT background ....
<!......content-right-wrap-end....> <!......footer-wrap-start....>