OUTSOURCING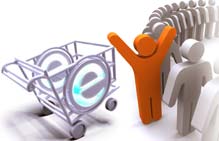 Save up to 60%!
Orica Technologies offers IT Services to its clients worldwide. Services offered include Website Designing, Software Development, System Administration, Network Integration, Mobile Applications Development, Search Engine Optimization, Internet Marketing & Branding.
Hire our Expert Professionals Full Time at 1/3rd the cost of your in house developers.
Process Highlights: We offer Quality Work at Affordable Prices, Competent In-house Professionals, Strategic and Methodical Approach, Effective Project Control through Project Management System and Seamless Communication.